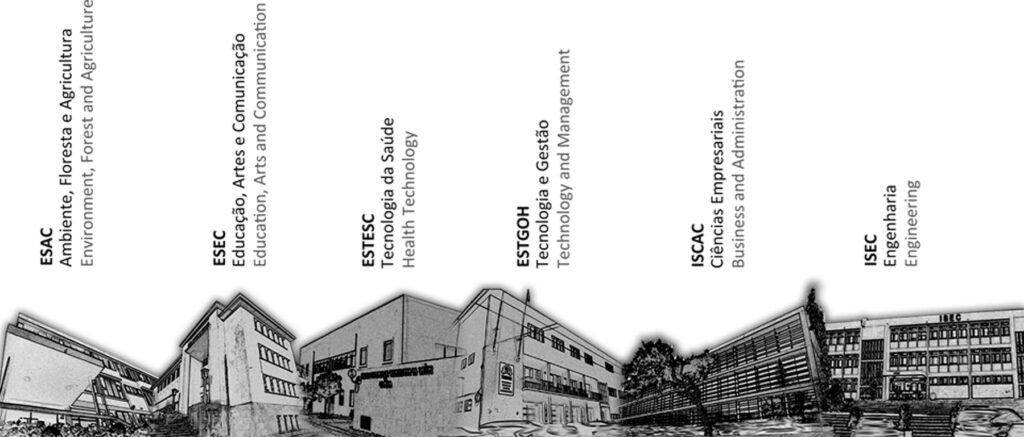 Polytechnic Institute of Coimbra was created in 1979 when polytechnic education was introduced in Portugal.
In spite of the IPC's recent history, it inherited the tradition and experience of the colleges which became part of it, thus becoming today one of the largest polytechnics in the country and one of the most important institutions of higher education in Portugal. Today it encompasses six Schools:
Coimbra Agriculture School – ESAC
Coimbra Education School – ESEC
Coimbra Health School – ESTeSC
Oliveira do Hospital Management and Technology School- ESTGOH
Coimbra Business School – ISCAC
Coimbra Institute of Engineering – ISEC
as well as the – Social Welfare Services (SAS) and Central Administration/ Presidency Services (SP).
The image which the IPC today projects in the scope of higher education in Portugal (as the high number of applicants witnesses), the courses made available at its schools, as well as the excellent employment record, all is the result of the Polytechnic's quality teaching (where the strong practical component is based on solid theoretical education) and, equally important, the constant concern of adapting the courses to the labour market and the country's needs. Furthermore, the Polytechnic invests much in inter-institutional cooperation, internationalisation, career advisory services and professional training of its collaborators.